Chair's Message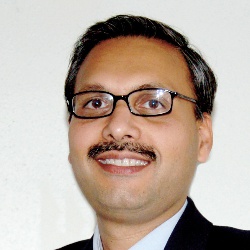 Welcome to the Department of Environmental and Interdisciplinary Sciences (EIS) at Texas Southern University. We offer both the M.S. and Ph.D. degrees in Environmental Toxicology and strive to be leaders in scientific research and education as well as become one of the flagship departments in our university. We offer the sole Ph.D. degree within the College of Science and Technology. The EIS department strives to be a dynamic and interdisciplinary environment where creative faculty and dedicated students perform cutting edge research, and where our graduates, both M.S. and Ph.D., are fully prepared for whatever their futures may demand. We are committed to providing access and opportunity to our ethnically diverse student body. Faculty members within our department not only attract external grants primarily from the National Science Foundation and the US Department of Agriculture but also from other federal agencies and private foundations. Our faculty's research findings appear in highly regarded peer-reviewed journals (most of which index on PubMed and other key databases). Further, our faculty serves on numerous editorial boards and has also won numerous college and university research and teaching excellence awards.
The research interests of faculty who participate in our Environmental Toxicology program are very broad, including: water, air, and soil monitoring, environmental chemistry, systems biology, toxicant exposure gene profiling, environmental microbiology, cell signaling, ecotoxicology, remote system monitoring, and transportation-related/induced health disparities. The EIS department currently has 4 tenure track or tenured faculty members, with an additional 15 Environmental Toxicology-participating faculty from related departments (e.g. Chemistry, Biology, Computer Science, Transportation Studies, etc.) who contribute to departmental teaching and mentoring of Environmental Toxicology students' research projects. Additionally, our department has 2 adjunct faculty members and several graduate student teaching assistants who teach our undergraduate Geology course offering.  We currently run an active journal club as well as a seminar series within our department in which faculty and students actively participate by presenting their data and/or cutting edge/high impact journal articles.
Whether you are looking to learn more about us as a prospective faculty, postdoctoral fellow, student, or donor, I hope you find the information on this site useful and readily accessible. If you are interested in the work carried out by individual faculty, please feel free to contact us for additional information.
Sincerely,
Shishir Shishodia